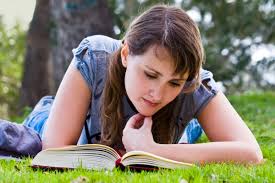 I intend to review books related to personal development in this section.  I have always been interested in becoming a better, more effective person.  I have been reading personal development related books for years.  The key of course is not just reading these books but implementing useful ideas which results in changes and improvements in our lives.
We need to try out the ideas in the laboratory of our lives.  I intend sharing key insights which I have gained from some of these books.  I will select the best books that I believe have the most to offer.  If you would like to suggest a book or share your experience of a particular book which you have found useful please do so in order that we can all learn from each other.
Thank you.
Food for Thought
"The person who doesn't read is no better off than the person who can't read."

Horace Mann, 19th century, US educator
——————————
"It is what you read when you don't have to that determines what you will be when you can't help it."

Oscar Wilde,

Irish playwright, novelist, essayist, and poet.
—————————————
"In reading the lives of great men, I found that the first victory they won was over themselves… self-discipline with all of them came first."

Harry S Truman,

33rd President of the United States (1945–53)