"Procrastination is the bad habit of putting off until the day after tomorrow what should have been done the day before yesterday."

Napoleon Hill
The best time to end procrastination is today!
Procrastination is one of the banes of my life!  How many things have a I said I would do and have not done!  Ask my children – they don't believe what I say anymore!  I have a list of Outlook tasks to be done as long as both your arms.  I have probably spent more time managing the task lists than I have spent doing things.  Many of the things on those lists should be done already – the day before yesterday as Napoleon Hill put it and I am waiting until the day after tomorrow.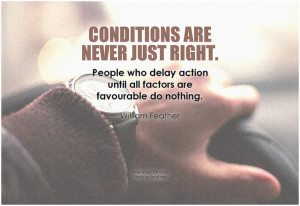 Procrastination is a habit that's all and like all habits it can be beaten.  How do you beat a bad habit?  You do that at the subconscious level and change your default thinking.
You may have read elsewhere on this site that I am Certified Clinical Hypnotherapist. Therefore I looked around for a good hypnosis programme to help me tackle my procrastination habit.  The programme I found is by Dr. Steve G. Jones an American Clinical Hypnotherapist.  The cost of the 8 day programme is a very reasonable $19.95!  You get 8 audio modules and a PDF transcription.
Who better to try out the product than myself as I am also a qualified hypnotherapist!  I will post an update to this experiment after using the programme for the 8 days.  I believe the 8 day programme will support me to achieve the goals I have set for the 100 Day Challenge which I am currently participating in for the second quarter 2015.
Get 8 Days to End Procrastination – tomorrow NOW!
Another great resource to tackle procrastination is Brian Tracy's book 'Eat that Frog' (below).  This book helped me to eat my frog for breakfast and get my PhD finished!   Its a great resource.